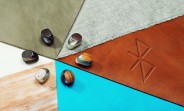 Android O will be a massive update to phones' Bluetooth features. Your phone will finally be able to show you the battery level of accessories and in the case of Bluetooth headsets, it will support in-band ringtones. That's a feature that iPhones have had for ages and Android users have wanted for about as long (since 2009!).

What's "in-band ringtones"? Essentially, it allows your Bluetooth headset to ring with whatever ringtone you've set on your phone. Work on the feature began a few months ago and seems ready now.

Other cool changes in Android O include Sony's LDAC, which streams......
By: GSMArena - Friday, 11 August
To add to this post, use the comments section below to share your views or click here for detailed content
Metro Tell is a complete voice of the world's media. We are constantly distributing news and information items every minute of the day from numerous number of news establishments, publishers and blogs to the general public. MetroTell.co.za is the one source for all the news and stories you love.
All images, logos, trademarks and copyrights on MetroTell.co.za are owned by their respective owners.
- Advertisement -
Related Posts
Older News
Asus promises Android O updates for the entire Zenfone 3 and Zenfone 4 series GSMArena (2 days ago) - As you may already know, earlier today Asus held a special event during which it unleashed six additional Zenfone 4 models. These all run Android Nougat, but what about the...
Android 7.1.1 for Nexus 6 rolling out again GSMArena (3 days ago) - If you remember, back in March, Google pushed a downgrade OTA to Android 7.1.1-powered Nexus 6 units (forcing them back on to version 7.0.) following reports that the March update...