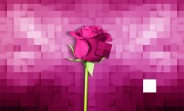 No hard feelings, liquid crystals, but users just prefer AMOLED - over 60% of them. It's hard to argue with such a dominant vote, but the second most popular option (by quite some distance) was the practical response "only quality matters".

LCD and Quantum Dot displays both failed to capture a significant share of the vote. Still, LCD has the market inertia - most models up to this year used LCD, but that might change in 2018 (certainly will in the flagship segment).

This is not to say that AMOLED is perfect. The comments echoed the usual concerts - burn in, PenTile, color tint at an......
By: GSMArena - Friday, 11 August
To add to this post, use the comments section below to share your views or click here for detailed content
Metro Tell is a complete voice of the world's media. We are constantly distributing news and information items every minute of the day from numerous number of news establishments, publishers and blogs to the general public. MetroTell.co.za is the one source for all the news and stories you love.
All images, logos, trademarks and copyrights on MetroTell.co.za are owned by their respective owners.
- Advertisement -
Related Posts
Older News
EMERGING MARKETS-Emerging markets defy Washington woes, make weekly gains Reuters.com (Yesterday) - LONDON, Aug 18 (Reuters) - Emerging stocks and somecurrencies ended the week on a sour note as investors frettedover U.S. political turmoil on Friday, but many assets werestill in line...