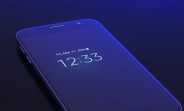 Verizon has started pushing out a new update to Samsung Galaxy S7 and S7 edge units on its network. The update - which arrives as software version G935VVRU4BQG1 for the former and G930VVRU4BQG1 for the latter - brings improvements related to the email app.

Specifically, the update fixes the app's sluggish behavior when running within the Knox container, a change aimed at Knox Business and Enterprise users. Release notes say this change has been done "while ensuring optimal performance and information security."

The Android security fixes for the month of July are also included in......
By: GSMArena - 4 days ago
To add to this post, use the comments section below to share your views or click here for detailed content
Metro Tell is a complete voice of the world's media. We are constantly distributing news and information items every minute of the day from numerous number of news establishments, publishers and blogs to the general public. MetroTell.co.za is the one source for all the news and stories you love.
All images, logos, trademarks and copyrights on MetroTell.co.za are owned by their respective owners.
- Advertisement -
Related Posts
Older News
OnePlus 5 gets EIS for 4K videos in latest update GSMArena (Today) - A month ago, OnePlus promised to enable EIS for 4K video recording on the OnePlus 5 and here it is - OxygenOS 4.5.7 brings the additional stabilization, along with some...
Samsung Galaxy S8 and S8+ get another discount GSMArena (Today) - With flagship prices dropping, the Galaxy S8 duo was starting to feel a bit pricey. This isn't much, but it's something - if you go through eBay, you can save...

Analysts: ASP of Samsung phones on the rise, thanks to Galaxy S8
Support page goes live for Samsung Galaxy C7 (2017)
Samsung Galaxy J7 Pro now available for purchase in India

Users reporting performance issues with Xperia Z5 series Android 7.1.1 update GSMArena (Today) - The Android 7.1.1 update for the Sony Xperia Z5, Z3+ and Z4 Tablet started rolling out towards the end of June this year, bringing new features and improvements. However, it...

Android 7.1.1 update for Nokia 3 coming this month
eNCA | 'We'll come knocking on your door': City of Cape Town warns high water users
Android will finally tell you the battery level of Bluetooth devices

Samsung Galaxy S8/S8+ Daydream support rolling out now GSMArena (Today) - Google has announced that Daydream support for the Samsung Galaxy S8 and S8+ flagship smartphones "is rolling out now." The announcement came in the form of a Google+ post from...

Analysts: ASP of Samsung phones on the rise, thanks to Galaxy S8
Samsung Galaxy S8 and S8+ get another discount
Support page goes live for Samsung Galaxy C7 (2017)

Samsung Galaxy A3 (2017) getting Android 7.0 Nougat in Russia GSMArena (Yesterday) - The Samsung Galaxy A3 (2017) is now receiving the Android 7.0 Nougat update, just under two months after the 2016 model. The updates for the A5 (2017) and A7 (2017)...

Analysts: ASP of Samsung phones on the rise, thanks to Galaxy S8
Samsung Galaxy S8 and S8+ get another discount
Support page goes live for Samsung Galaxy C7 (2017)

Check out our Samsung Galaxy J7 (2017) video review GSMArena (2 days ago) - Samsung did a great job refreshing its midrange lineup - the 2017 members of the A and J series are much better this year through the use of classier, better-feeling...

Analysts: ASP of Samsung phones on the rise, thanks to Galaxy S8
Samsung Galaxy S8 and S8+ get another discount
African press review 1 August 2017